I have been friends with Mark Thompson, the #1 growth leadership coach, and his wife, career strategist Bonita Thompson for years, and ever since they saw the Prysm Laser Phosphor Display (LPD) 6K Series at our launch party in New York City, they have been eager to give the new technology a try.
Recently, they got their chance.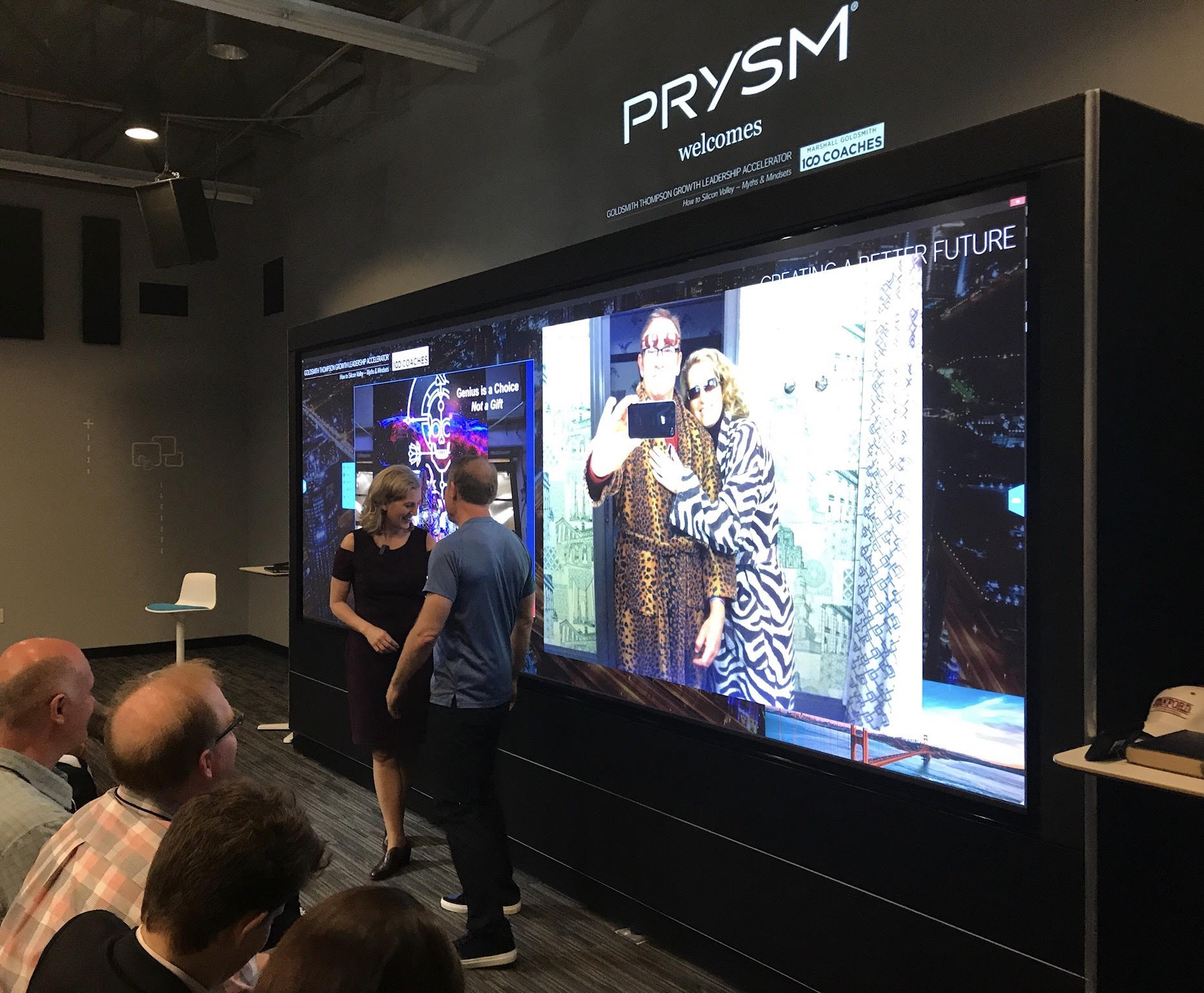 We hosted a session of The Growth Leadership Accelerator at Prysm headquarters in San Jose, and Mark and Bonita used our innovative video wall as the cornerstone of their three-hour presentation. Making the most of the LPD 6K's touch-interactive, 190-inch seamless display, they pulled information from different sources, played the video, annotated the content in real-time, captured live feedback on a digital whiteboard, and kept the content moving (literally) so that everyone stayed on the edge of their seats.
In short, their talk had what can only be described as a "WOW factor." I felt it. And more importantly, the audience felt it, too.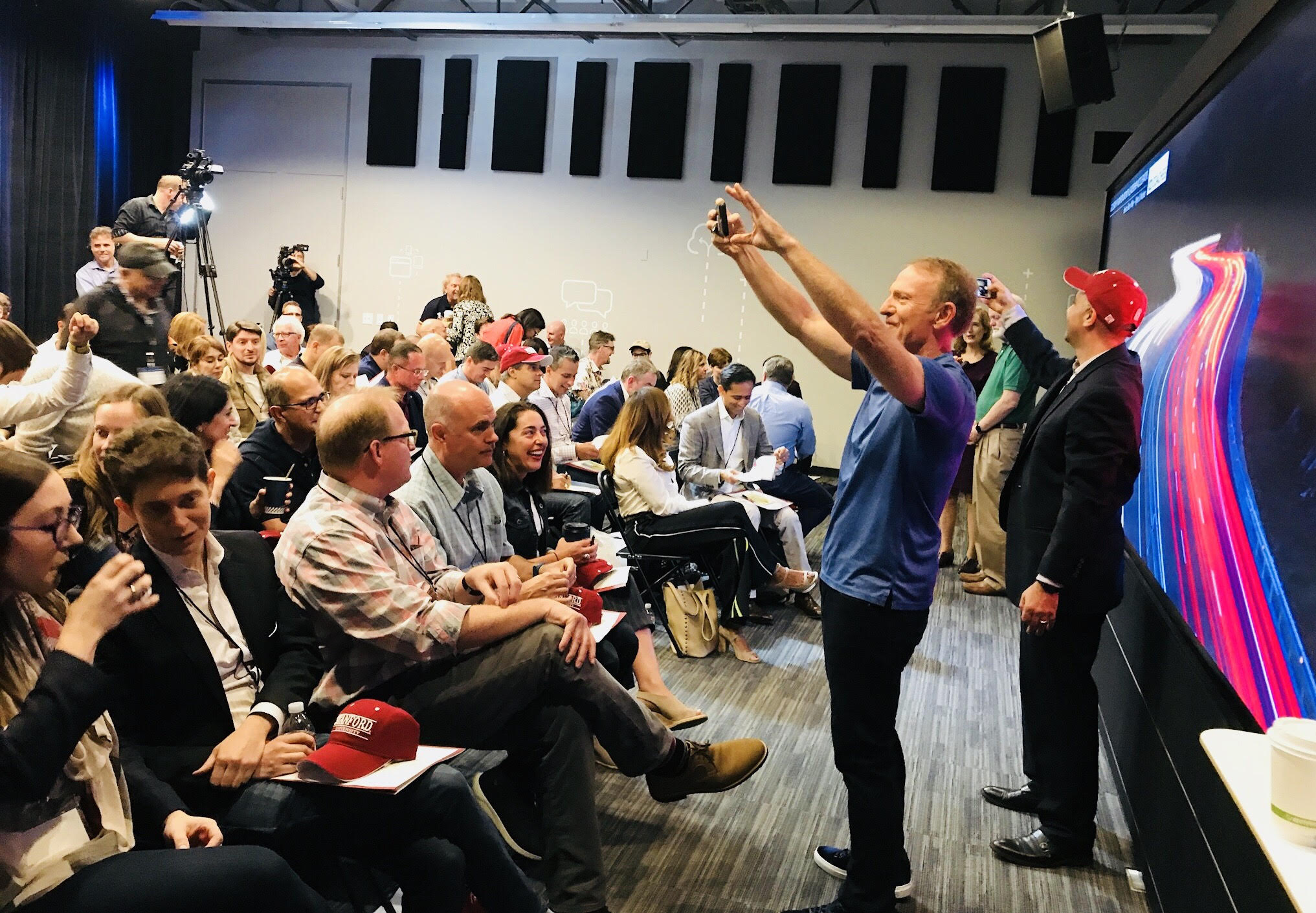 And this was no ordinary audience.
The Growth Leadership Accelerator was a unique tour of unicorn companies in Silicon Valley, attended by more than 100 top C-suite leaders and executive coaches. At times, they seemed almost mesmerized by the LPD 6K's stunning picture quality and the capabilities of the Prysm software.
As I told the crowd in the room before the presentation started, most of us grew up learning with chalkboards, overhead projectors, and the like— tools with significant limitations: they could only present one idea, one slide, one piece of information at a time, and they offered no traceability, no permanence. The chalkboard got erased; the slides got stored away, etc.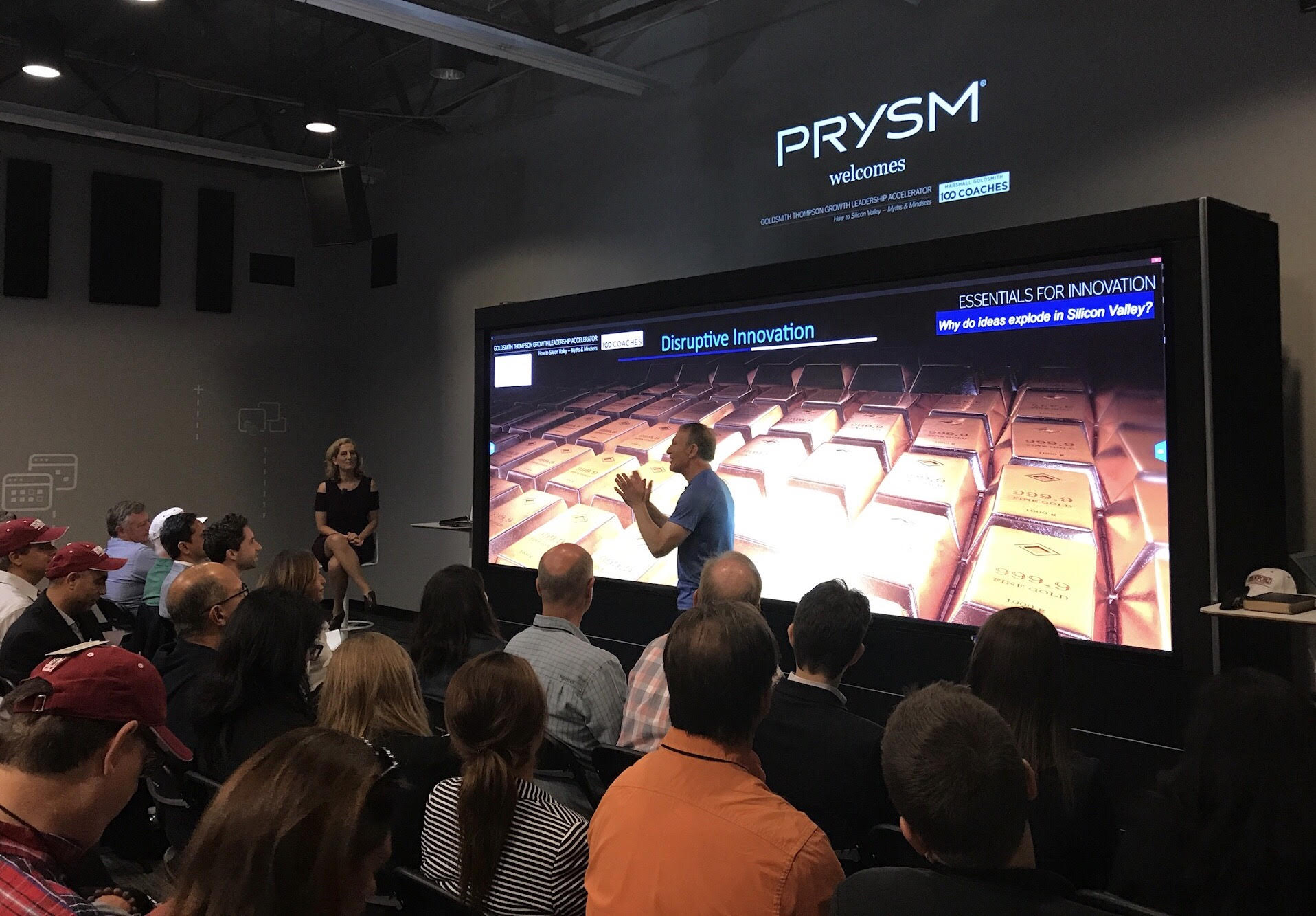 Prysm is changing all that, working at the forefront of technology that improves learning and facilitates collaboration. Our solutions enable you to put all of your information together on a single, interactive digital canvas and interact with it from anyplace, anytime. Between working sessions, the content stays as is so you can pick up right where you left off.