The express lane to kicking off productive meetings and brainstorming sessions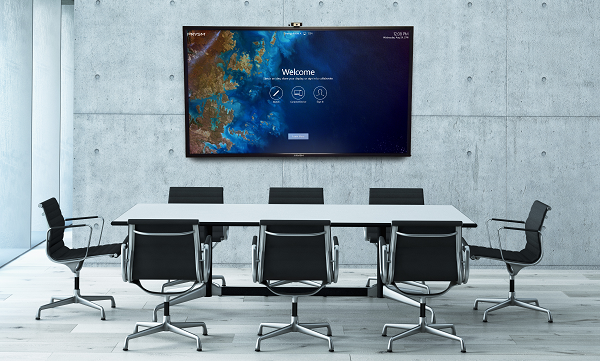 This week we launched Prysm Go, a quick, easy, and elegant way to upgrade your physical meeting spaces to enable superior collaboration, creation, and presentation.
We've been using this great new product internally for a couple of months at Prysm, and we all love it. Why? Because we are BUSY. Ad-hoc huddles and brainstorms happen all the time. Who's got time to spend hunting down an HDMI cable or plugging and unplugging our laptops, then waiting for the next person to plug theirs in and share their screen? Worse than 20 minutes of commercials in the middle of your favorite TV show.
Prysm displays to go provides one-touch access to digital whiteboards, wired or wireless screen sharing, and (soon) Skype for Business and video conferencing. Prysm Go customers also have a simple upgrade path to the full Prysm digital workplace platform.
Here's what you can do with Prysm Displays Go:
Sketch. Quickly get an idea into a digital format using the Prysm Go whiteboard. Customize pen colors, brush-stroke width, and background colors. Then, share sketches with others via email.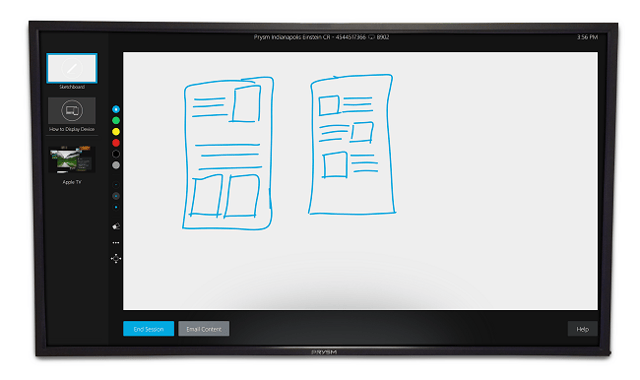 Connect devices. Instantly pair devices with the display, wirelessly, or with an HDMI cable. Easily switch back and forth between any of the paired devices and the sketch-board.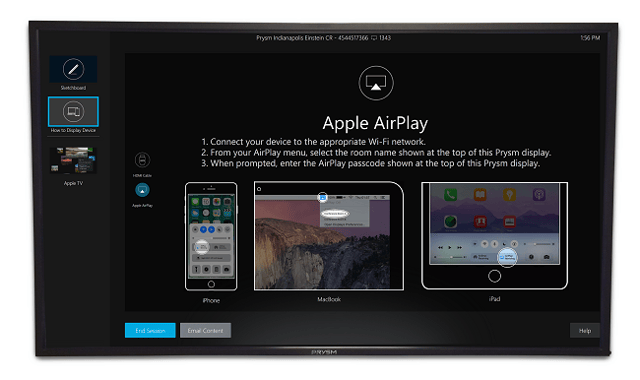 And next quarter (Q3 2017), you'll be able to call with Skype straight from the welcome screen and use your company's video-conferencing systems. Great stuff.
Prysm Go is available with an
all-in-one 85-inch interactive display package, or on a
small-form-factor appliance that can plug into any existing display. You can get your hands on this cool new product through
Prysm
partners. (Check out pricing here.)


Ready to learn more? Watch the Prysm Go video below.