At Prysm, we're always looking towards the future. By pushing the boundaries of science and technology, we help bring people together from anywhere in the world, enabling them to share content and ideas in new and exciting ways. We've dabbled in video conferencing, cloud-based file sharing, and mobile-anywhere connections. So what's next?
Introducing Prysm Avatar, a new way for users to work from drone anywhere in the world. These personalized drones are the most innovative new way to collaborate in the workplace.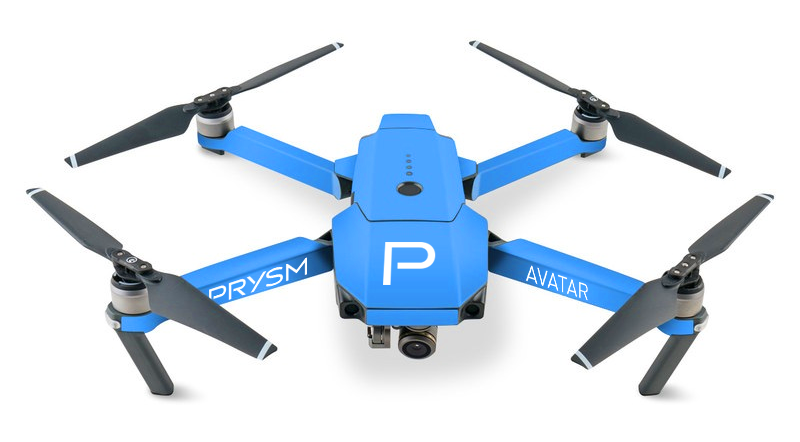 Prysm Avatar consists of a drone equipped with a state-of-the-art sensor package and a holographic projector to display a user's likeness as a realistic, life-sized avatar. It comes equipped with the following features to make working from drone a seamless experience:
Teleport into a meeting

: Select a meeting room with Skype for Business and the drone will project the avatar in that location.

Select a power outfit: Go from Silicon Valley casual to uptown professional by outfitting your avatar with wardrobe selections from the Prysm store.
Follow mode:

Advanced geo-fencing technology helps your drone navigate the office and avoid embarrassing situations — like following a colleague into the bathroom while having a hallway conversation.
Prysm Avatar also comes equipped with Synapse 2.0, allowing the user to control the avatar solely with the power of their mind from a comfortable remote location.
Imagine...a world of literal office drones projecting our best selves in the office, while we enjoy the benefits of working remotely. For the first time in history, with Prysm Avatar, you can truly #WorkFromDrone

Ready to place your order? Don't pull out your wallet just yet – April Fools'! While Prysm Avatar is just a remote possibility (pun intended), it's also a look into the innovative minds of our Prysm developers and the visual team collaboration technology that may one day have you saying, "Beam me in, Prysm."